Sponsors of the Friern Barnet Photo Archive
Visit the Friern Barnet & District Local History Society Website
Latest Picture
Trains
17th July 1948 an LNER class A2/1 Duke of Rothsay derailed due to faulty track and excessive speed, one person killed. Standard Telephone company to the left. I took this as a schoolboy at New Southgate, I climbed a fence to take it tearing my scho...
8751 Pictures | 1578 Comments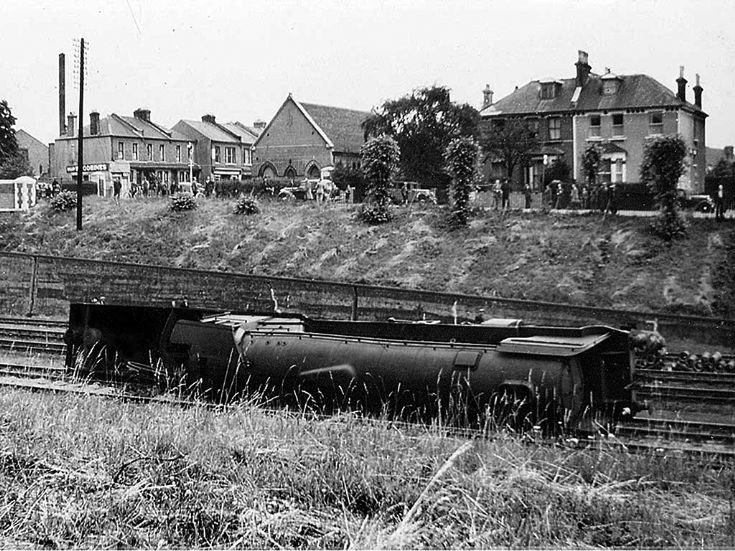 LATEST NEWS:
HISTORY OF WHETSTONE
22 December 2016
A new book traces the history of Whetstone, from the Ice Age to the present day. Written by two of our local historians, WHETSTONE REVEALED runs to 306 pages and has over 200 photographs, many of them previously unpublished. Price £14.99 plus £3 postage and packing. Ring 020 8368 8314 to order your copy.